When it comes to buying and growing stocker calves in the winter, never underestimate the impact good nutrition has on health — and your returns down the road.  A quality mineral program paired with high energy distillers cubes and some cheap roughage could be the recipe for success you've been missing.
Growing Cattle with Distillers Cubes
Compared to a mixed ration heavy on the starch, distillers grain cubes are a high energy, high protein alternative that fit well in a stocker program preparing cattle for summer grazing. High quantities of starch in mixed rations often push cattle to add fat quickly, making them too fleshy ahead of the grazing season. You may find yourself having to hold cattle back and eventually dealing with a long list of health problems. At turn out time, if the cattle are still too fat, they'll inevitably go backward as the rumen adjusts to a forage-based diet.  Or if kept too thin, they'll spend more time on grass trying to catch up.
On the other hand, distillers grains contain little to no starch, 95% digestible protein and concentrated energy.  Using any available winter forage – hay, dry pasture, stocks, etc. – and supplementing a few pounds per week, you can add quality growth quickly and prime the rumen for a forage-heavy diet in the summer.  Cattle will go to summer grass bigger and be ready to keep growing through the grazing season.  As grain costs continue to rise and feedyards are looking for larger cattle that will be less expensive to feed, you can take advantage of the opportunity to add – and get paid for – those extra pounds at a much lower cost on grass.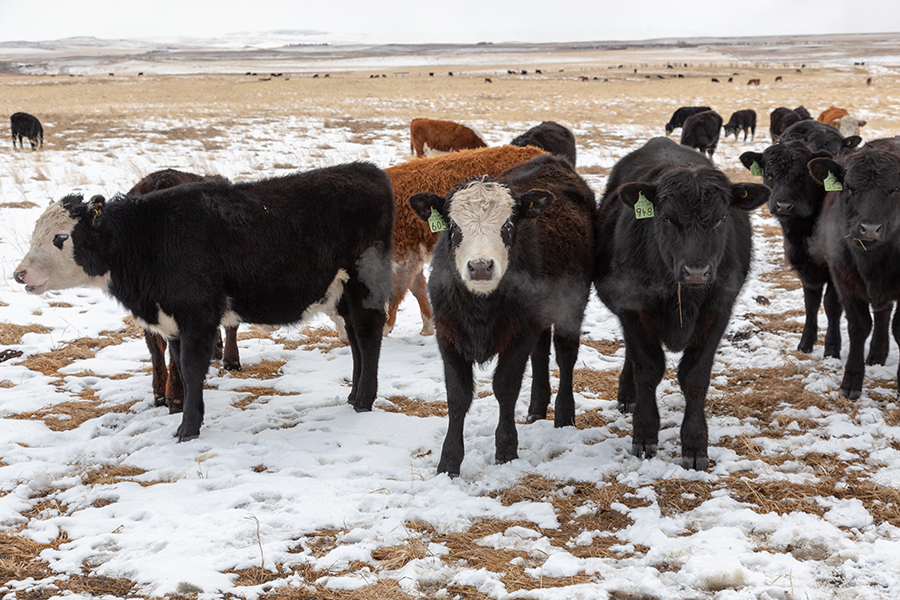 Pulling Out the Potential
With a little strategy in mind, we can develop a simple feeding program geared toward your end goal of either selling or retaining at the end of the summer.  Whether selling or retaining, buying calves at the lowest possible price while balancing quality and health is a natural first step.
In university trials, cattle grown using distillers cubes started faster, converted and gained better, and had superior carcass quality over cattle grown more conventionally.  This means that whether you're working with top quality genetics or the lower end of a set of steers, you'll be able to pull out the full genetic potential of those animals and see high performance.
The primary consideration when buying for this program is to look for animals with the bone mass and structural correctness to grow and carry weight soundly.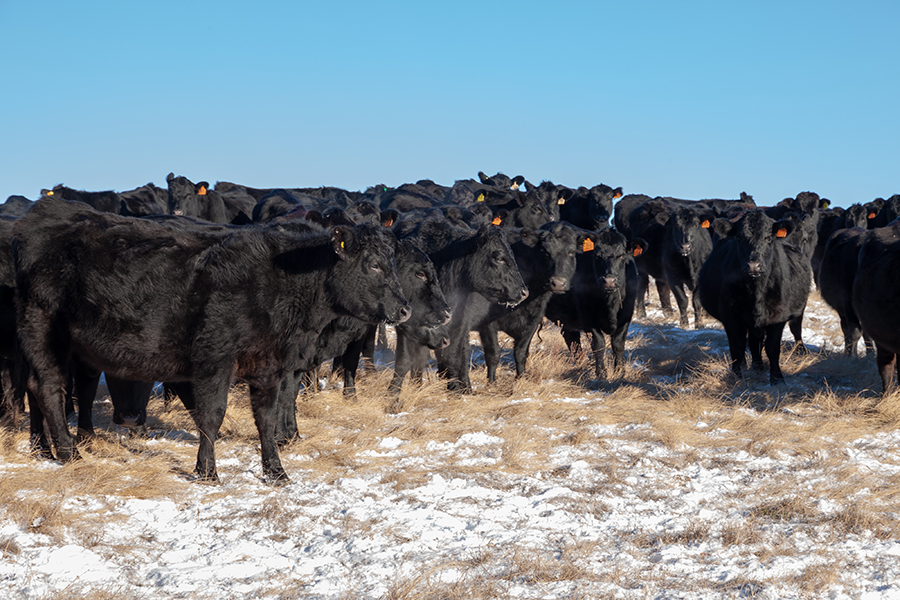 Feed to the Sales Strategy
If your end strategy is to sell for a premium after grazing, the goal is to gain as many pounds as possible in a short time for the least cost. A distillers cube program can be flexible to push cattle or hold them steady as you monitor the market. Feeding rates for this strategy might look like this:
Start cattle in a trap with any available forage.
Feed about 2.5 lbs./hd/day for 2 weeks to 45 days or until summer pastures are ready.
For first half of summer, feed 6-8 lbs. per week.
Halfway through the summer as forage quality begins to decline, push them back up to 8-14 lbs. per week to maintain gains.
Retain Ownership for Best Returns
Retaining ownership through finishing is almost always the best way to maximize returns but isn't always financially feasible. Using distillers cubes, you can add more pounds for less cost and boost the value of your cattle before they ever head to the feed yard. With fewer days on feed to finish, better dry matter conversion and increased carcass quality, retaining ownership could become a viable option for more producers.
If retention is your strategy, your goal should be to get cattle as big as possible before sending to the feedyard. With the distillers cube program, you can accomplish this without sacrificing feedyard performance. In research trials with Oklahoma State University, cattle fed distillers cubes on grass have consistently gained more, converted better and even had superior carcass quality than unfed cattle.
Feed up to 3 lbs. per head per day, starting lower and scaling up in the last few months of the summer:
Start cattle in a trap with any available forage.
Feed about 2.5 lbs./hd/day for 2 weeks to 45 days or until summer pastures are ready.
For first half of summer, feed 10-14 lbs. per head per week.
Halfway through the summer season, increase to 14-21 lbs. per head per week to optimize gain and feed efficiency before shipping.
By feeding 2-3 lbs. per day, you will add pounds of bone and muscle for much less than the cost of that same growth in the feedyard. However, resist the urge to push cattle past the 3 lbs. per day limit. Our studies show that past the 3 lb. mark, cattle will continue to gain well but supplemental feed efficiency decreases.
Another key factor is to watch cattle stools and adjust feeding rates accordingly. If stools are too loose, reduce your feeding rate and visa versa.
Boost Your Bottom Line with Distillers Cubes
Using this simple feeding program and a little strategy, you can add value to your bottom line by putting more pounds of quality growth on cattle before they hit the feedyard.  The program can be modified to fit nearly any growing scenario, whether in confinement or on pasture. To learn more, check out the data from our research trials with Oklahoma State University or email us at [email protected] to talk with one of our nutrition experts.